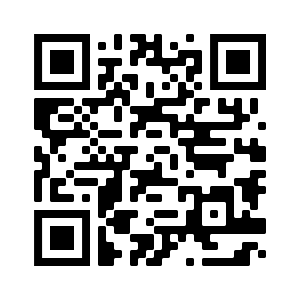 In anticipation of heading down to PyWorks 2008, I have been thinking about creating a business card for the sake of keeping in contact with people I meet. One of my main goals, while attending and speaking at PyWorks, is to network with people and mark 2008 as the year which I start participating and contributing within the OSS community. While exercising my creativity in designing a nice business card, I have also been reading about Google's android mobile platform, and I came across a interesting intersection between the two when I saw a demonstration video.
A Google developer, working on the zxing project (pronounced "zebra crossing"), has printed a 2D barcode encoding of his personal information on the back of his business card. With the builtin camera, on his android phone, he can scan in a barcode and immediate use the encoded data. It is an impressive demonstration of integrating technology with our mobile devices. Check out the video which has inspired me to not only do the same but also write this small informational note about 2D barcodes.
If you didn't catch it, the format of the 2D barcode on his business card is QR Code. Among the other 2D barcode formats, QR Code barcodes are most popular in Japan where it was invented by Denso-Wave. The popularity of QR Codes in Japan has grown to the level of being supported by nearly every mobile device there and that also means finding QR Codes available on a increasing amount of printed media from fliers to magazines and coupons.
There are other competing 2D barcode formats that I could choose from but after doing researching and not seeing any distinctive advantages, I have concluded to follow suit with the google developer and hope that the android phone's application and popularity will help propel QR Code's popularity over the other 2D barcode formats.
Since 2D barcodes are nothing more than encoding and decoding data, the first thing to decide is what data we would like to encode. Since I actually do not have a business of my own and furthermore use a work issued phone, the data I encode will probably be a URL of my website. There are other interesting encodings, though, which include email address, sms, geographic locations, etc. See zxing's wiki about BarcodeContents for a better discussion for suggested format, including their primary suggestion of using the MECARD format which is typically a composite of Name, Address, Phone number and Email address.
Once you know what you would like to encode in your 2D barcode, I'm guessing you will need software to help with that. With the assumption that you are not going to be encoding/decoding barcodes with a large frequency, my suggestion is that you use online utilities to help you. Interestingly, it turns out that the google chart api can now generate QR Code online. That is both convenient for repeated generation of QR Code but also in dynamic generation of barcodes. But alas, Jason Delport has created a google app engine application to record your text and generate the QR Code for you by generating the google chart api link for you. At that point, you can either use the supplied URL or simply download the png image. Finally, for performing online decoding of the barcode I have found the zxing online decoder to be the best and least intrusive one available.
The main reason 2D barcodes have not really taken off here in the States is because people have not yet came up with a really good idea to propel it into the mainstream. That, my friends, is going to be up to you and me to accomplish. Or, wait, we could just let google usher it in for us? But seriously I think support for mobile devices to read 2D barcodes is great step forward. Afterwards, I can envision graphic designers coming up with clever barcode prints and ways of intriguing people to scan the code for more details, but then it would be people like us who come up with new categories of data to be encoded in the barcodes for new, innovative ways to use them.
To learn more, try the collection of interesting links provided again by the zxing folks.